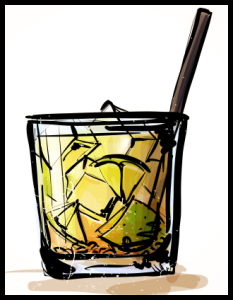 Description:
Our version of the classic tiki bar cocktail.
Ingredients:
2 oz Rum Tropic White Rum
2 oz Rum Tropic Spiced Rum
2 oz Orange Juice
1 oz Orgeat (Almond Syrup)
1/2 oz Grenadine
1/2 oz Lime Juice
Instructions:
Pour ingredients into a shaker with ice.  Shake well and strain into a rocks glass with ice.  Garnish with a lime.